At Head Office we have a small but highly effective team led by Jill Sachs with Jabu Mtheku as our invaluable administrator.  Nonjabulo Mkhathini (Khwezi) offers support in a number of areas and is our liaison with the ETDP SETA.  Caron Hepburn takes care of finances.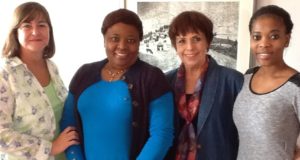 Our students are supported by mentors, women of vision and passion who have completed their studies and share their knowledge and skills with others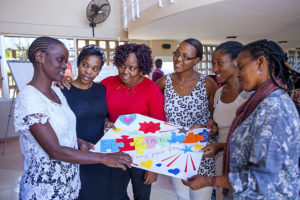 In Durban our lecturing team comprises a talented group with Bev Strachen and Sli Mnguni, Kerry Olsen and Phindile Khumao, Carry Paterson and Olive Mavundla, Janet Rouilliard and Emmah Nkosi inspiring our students.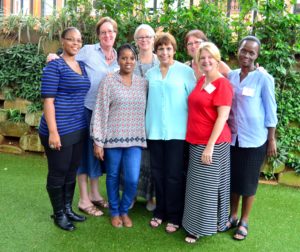 Our Centre at Kwambonambi is headed by the highly respected Susan Bonney with Pam Dickens, Debbie Louw and Bongi Ncanana offering outstanding training.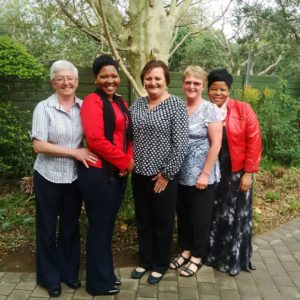 Pietermaritzburg is privileged to have Judy Scholtz, Kumarie Mohan,Tina Rencken, Grace Khanyile and Vanessa Muskett delivering a high quality service there.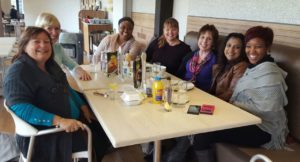 Ballito has a dynamic trio led by Cheryll Koenig with Pearly Manickum, Shantal Naidoo and Shelley Berkerley forming a wonderful team to serve our teachers in that area.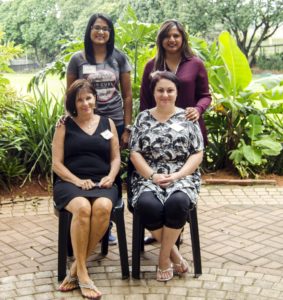 Our Cape Town Centre opened in 2014 and Hanlie Bonafede and Aneen Cooks continue to fly the flag high in the Western Cape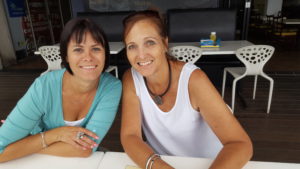 It was with great excitement that our Port Shepstone Centre opened its doors in 2015 with the friendly duo of Kerry Peyper and Karesham Bailey assisted by Colleen Lindebaum training there.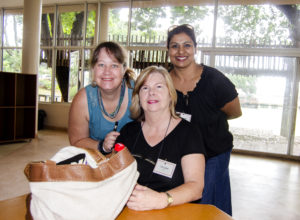 We are blessed to have a team comprising such experienced and dedicated women, each of whom is passionate about Early Childhood Development and inspiring the teachers of young children.