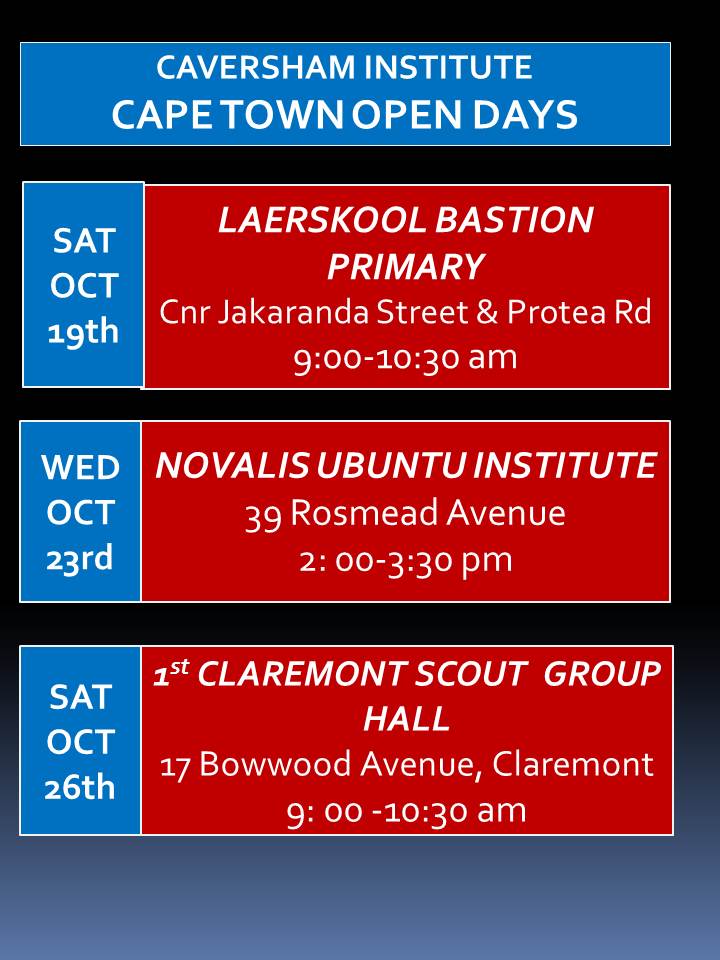 HELLO OCTOBER! Great News 🙂
Caversham Education Institute is growing and we are inviting you to our OPEN DAYS in Cape Town THIS MONTH!
To book your place please send us a message, a whatsapp/ call us on 0605219027 or send us an email: marketing@cavershameducationinstitute.co.za and we will forward you all the details. See you there!
Spaces are filling up fast so book your space today